AdBrite launches network partnerships
The system works like this: an advertiser pays an auction-based price to place an ad; publishers then share in the ad revenue with AdBrite. Several advertising networks are participating including Yahoo's Right Media Exchange, ContextWeb's AdsDaq, Traffic and AdEcn.
From the AdBrite platform, advertisers can track and manage their campaigns. Advertisers may also target ads by demographic area or country, by ethnic group or income. They can also target ads according to keywords, channels and categories.
Over the 50,000 websites, AdBrite currently serves ads on more than one billion pages each day to 85 million unique users. Last October, the platform launched a service which allows marketers to serve ads to Facebook applications.
The network partnership could help to increase transparency in the online ad market and increase the availability of ad space. Advertising networks are fast becoming the websites of choice for marketers because they make it simple to find appropriate websites and to buy adspace on those websites. Because marketers can determine from one website visit – that of the ad network – which websites have the best demographics or site statistics are the best fit for the advertiser. This cuts down on the time marketers have to spend researching to find the best websites for ads.
ABOUT THE AUTHOR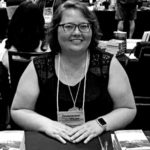 Kristina Knight is a freelance writer based in Ohio, United States. She began her career in radio and television broadcasting, focusing her energies on health and business reporting. After six years in the industry, Kristina branched out on her own. Since 2001, her articles have appeared in Family Delegate, Credit Union Business, FaithandValues.com and with Threshold Media.