Nokia launches a mobile ad network
"With blue chip publishers and top tier operators, and a legacy of campaign optimization through analytics to create a high-performing solution for advertisers," said Vice President and Head of Nokia Interactive, Mike Baker.
The platform allows advertisers to place ads on quality mobile sites like Reuters, operator mobile pages and Nokia's own properties to reach the more than 100 million Nokia users around the globe. An advertising team from Nokia creates the ads.
Last October Nokia bought out mobile ad management firm Enpocket. Prior to that purchase, Nokia launched the European mobile platform Nokia Ad Service. This platform offers marketers the ability to create targeted mobile ad campaigns. Also in 2007, Nokia launched the Nokia Advertising Gateway, a platform which relates ads to specific applications. For example, an ad could be targeted to users watching television, reading maps or even listening to music.
A recent survey from Advertiser Perceptions indicates that text messages are the most popular mobile ad format. The survey found that 70% of mobile users used text messages prior to the survey and 69% said they would use text messages within the next six months.
ABOUT THE AUTHOR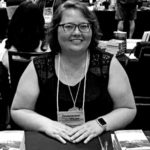 Kristina Knight is a freelance writer based in Ohio, United States. She began her career in radio and television broadcasting, focusing her energies on health and business reporting. After six years in the industry, Kristina branched out on her own. Since 2001, her articles have appeared in Family Delegate, Credit Union Business, FaithandValues.com and with Threshold Media.