Report: Political spending to reach $4.5 billion in 2008
Fundraising is also expected to be a contributing factor to the increased ad spend. Because individual contributions to a campaign have no limits, several candidates have decided to forego the federal matching funds so that contributors can donate as much money as they would like.
Overall advertising media, including newspapers, television and the Internet, spending is expected to bring in just over $3 billion for the election cycle. Media spending is expected to account for roughly 67% of the total advertising spend in the election. Marketing services, meanwhile, will account for just over $1 billion. Marketing services include direct mail, promotions and event marketing.
The majority of the spend, however, will continue to be spent through television. Broadcast media is expected to account for just over half of all advertising in the '08 election. However the Internet ad spend is expected to show the most growth from the 2004 and 2006 elections. Online ad spending is expected to grow more than 80% over the 2008 election.
ABOUT THE AUTHOR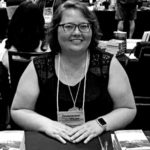 Kristina Knight is a freelance writer based in Ohio, United States. She began her career in radio and television broadcasting, focusing her energies on health and business reporting. After six years in the industry, Kristina branched out on her own. Since 2001, her articles have appeared in Family Delegate, Credit Union Business, FaithandValues.com and with Threshold Media.