Forecast: WOM to exceed $1 billion in 2007
With the new forecast, WOM marketing would become the fastest-growing alternative media segment. The growth trend is expected to continue through 2011.
According to the forecast WOM will show compound growth of about 30% through 2011 to reach $3.7 billion. Much of the growth is attributed to marketers catching on to the consumer WOM trend – asking friends and family about products or visiting message boards and social networks to research product purchases.
"Major brand marketers are moving from just testing word-of-mouth marketing to including it as a growing component of fully-integrated marketing campaigns," said Patrick Quinn, PQ Media CEO. "The continued advancement of new word-of-mouth technologies is creating crosscurrents among alternative media strategies, as evidenced by Facebook's recent attempt to bridge the gap between social networking and WoM marketing."
The forecast reports there are about 3.5 billion brand conversations online each day in the US. One report states that 80% of consumers prefer asking friends or family members to report on products rather than relying on product information provided by the brands themselves.
ABOUT THE AUTHOR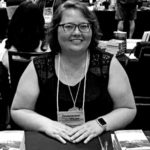 Kristina Knight is a freelance writer based in Ohio, United States. She began her career in radio and television broadcasting, focusing her energies on health and business reporting. After six years in the industry, Kristina branched out on her own. Since 2001, her articles have appeared in Family Delegate, Credit Union Business, FaithandValues.com and with Threshold Media.