Most online magazine readers don't buy print copy
Called Net//MRI, the database links data from NetView and MRI's Survey of the American Consumer. By combining the data, consisting of Nielsen//NetRating's Internet audience figures and MRI's consumer media usage habits, it provides demographic, psychographic and product usage information for users of both platforms.
"Technology and innovation continue to change the media landscape and today's publishers and advertisers require a holistic view of their consumers," said Manish Bhatia, executive vice president, NetRatings.
Initial findings have been interesting. The majority of visitors to 23 large-circulation magazines, on average 83 percent, only consumed those publications online. Figures ranged from 65 percent to 96 percent for specific titles.
The figures also revealed that men are more likely to consume publications purely online, 90 percent, compared to women (83 percent). There was little difference in propensity to read only online content across age groups with 82 percent of those aged 18-44 doing so, compared with 85 percent of those aged 45 and up.
What the report doesn't mention is whether those reading magazines free online were previously purchasers of the print version.
ABOUT THE AUTHOR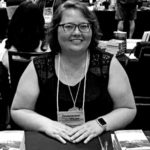 Kristina Knight is a freelance writer based in Ohio, United States. She began her career in radio and television broadcasting, focusing her energies on health and business reporting. After six years in the industry, Kristina branched out on her own. Since 2001, her articles have appeared in Family Delegate, Credit Union Business, FaithandValues.com and with Threshold Media.