China gets first international online payment service
Alipay, a subsidiary of Alibaba.com, one of China's largest Internet companies, claims to have over 47 million users in Mainland China, with 80,000 new users registering every day.
A new international service, launched this week by Alipay, will enable Chinese online shoppers to purchase products from outside China – a first for the country.
Mr. Jack Ma, Chairman of the Alibaba Group, said, "Our mission is to make it easy to do business anywhere. Alipay's trusted online payment service plays a vital role in fulfilling that mission. Now that Alipay is China's most popular online payment system, it's a natural step for us to expand the service globally."
Current partners, of which there are only three, all come from inside Asia, but Alipay confirms that they intend to have 100 foreign partners onboard before the end of 2007. Alipay's plans include attracting European and U.S. companies to the network in the long-term.
Alipay's current average daily transaction volume is over $19.8 million from an average of around 780,000 transactions a day. They forecast that the international volume will increase to around $105 million a month by the end of the year.
Chinese shoppers often shop abroad due to high import taxes and until Alipay's recent announcement this often meant a trip abroad.
"They no longer have to travel abroad to buy items, which is very important for the middle class who cannot always afford to travel overseas," Shaun Rein, managing director of the China Market Research Group, told ZDNet Asia. "But they can now buy what they see on the internet and in magazines."
ABOUT THE AUTHOR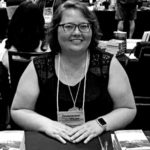 Kristina Knight is a freelance writer based in Ohio, United States. She began her career in radio and television broadcasting, focusing her energies on health and business reporting. After six years in the industry, Kristina branched out on her own. Since 2001, her articles have appeared in Family Delegate, Credit Union Business, FaithandValues.com and with Threshold Media.