Study: Users still don't understand cookies

Drew Lipner, VP, Group Director at InsightExpress said, "We were surprised to find that consumers do not seem to fully recognize the many positive roles that cookies play in common online processes such as shopping, secure log ins, and the ability to receive personalized, relevant online content."
Researchers found the users are deleting cookies because they think the deletions will free up hard drive space or remove ad and spyware. Some believe removing cookies will increase the speed of their computers.
Roughly 85% of study respondents said they were aware of cookies, an increase of 8% over 2005 study numbers, but only about 28% of them during a test deletion actually deleted cookies from their computers. That is a decrease of 7% from 2005.
Rick Corteville, Executive Director, Media at Organic Inc. said, "Marketers need to showcase why having their cookie on a potential/existing customer's machine is important or needed. As users who delete their cookies tend to delete all their cookies rather than individual ones, it is crucial to show the benefit of cookies on user experience."
ABOUT THE AUTHOR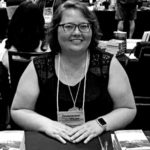 Kristina Knight is a freelance writer based in Ohio, United States. She began her career in radio and television broadcasting, focusing her energies on health and business reporting. After six years in the industry, Kristina branched out on her own. Since 2001, her articles have appeared in Family Delegate, Credit Union Business, FaithandValues.com and with Threshold Media.