Sequential advertising for online video
New ways in which marketers can make the most of online video advertising, while improving the user experience, are coming in thick and fast these days. The most recent is sequential advertising. This advertising format enables advertisers to run a narrative thread of ad spots throughout a video or content block, sometimes employing a creative storyline.
The treatment is not dissimilar to that used by newspapers that run a series of one advertiser's print ads over several pages, or surround sessions on websites.
Sequential advertising offers a way of engaging viewers instead of repeatedly exposing them to the same creative or a series of disjointed ads. "We've seen a real problem with some advertisers," said Heavy.com's co-CEO, Simon Assaad, via MediaWeek. "They want a deep relationship with users, but you can get really worn out watching the same piece of creative again and again. With the sequential ads, its still a relatively interesting experience for users."
Heavy.com is currently testing sequential advertising with a lemonade brand and, as yet, no product placement has been incorporated.
ABOUT THE AUTHOR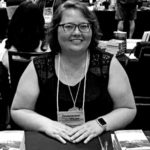 Kristina Knight is a freelance writer based in Ohio, United States. She began her career in radio and television broadcasting, focusing her energies on health and business reporting. After six years in the industry, Kristina branched out on her own. Since 2001, her articles have appeared in Family Delegate, Credit Union Business, FaithandValues.com and with Threshold Media.