Online newspapers experience record visitor numbers
Data compiled by Nielsen//NetRatings, on behalf of the Newspaper Association of America (NAA), showed that, on average, just under 40 percent of all active Internet users visited newspaper websites during Q2 2007. That amounts to over 59 million people and a 7.7 percent increase on Q2 2006
"As the industry continues to expand its digital portfolio, readers are visiting newspaper Web sites in record numbers for in-depth news and information as well as hyper-local information," said NAA President and CEO John F. Sturm.
During May 2007 alone, over 60 million people, more than in any other month on record, visited newspaper websites, a 6.7 percent rise on the same period last year.
But, while Q2 2007 page views were up on the same period last year, averaging 2.7 billion this year compared with 2.5 billion last year, they have fallen slightly from the Q1 2007 page view figure of 3 billion.
And finally, the amount of time being spent on newspaper websites is also rising. Internet users spent a combined 7.2 billion minutes on newspaper websites in Q2 2007, according to Nielsen//NetRating's findings. This is probably due, in part, to the increasing inclusion of engaging content such as blogs, video, polls and online debate.
"Engagement is an important factor that reflects the value of online news products, and the amount of time users spend enjoying a newspaper's digital content further establishes these sites as premier online destinations for a demanding and sophisticated audience," said Sturm in an announcement.
ABOUT THE AUTHOR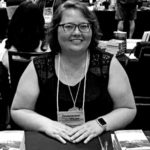 Kristina Knight is a freelance writer based in Ohio, United States. She began her career in radio and television broadcasting, focusing her energies on health and business reporting. After six years in the industry, Kristina branched out on her own. Since 2001, her articles have appeared in Family Delegate, Credit Union Business, FaithandValues.com and with Threshold Media.