Microsoft acquires Internet ad exchange
While financial information is yet to be disclosed, it has been reported that Microsoft has purchased adECN, a Californian internet advertising exchange platform.
AdECN's technology provides "a hub where advertising networks can come together in a neutral, real-time auction marketplace for buying and selling display advertising". The firm is a competitor of Right Media which was purchased by Yahoo earlier this year.
"We are hellbent and determined to allocate the talent, the resources, the money, the innovation to absolutely become a powerhouse in the ad business," said Microsoft CEO Steve Ballmer, to those present at the annual financial analysts meeting.
The deal will give advertisers the opportunity to increase ROI by giving them access to more inventory and enabling efficient matching of their requirements. Publishers, meanwhile, have the potential to earn more money from their websites as a result of the increased inventory.
"Both Microsoft and AdECN have a deep commitment to creating the technologies and platforms that enable advertisers and publishers to maximize their ROI in the digital marketplace," said Kevin Johnson, President of Microsoft's platform and services division.
"We believe the addition of AdECN to the Microsoft portfolio is a perfect fit and will create more efficiency for the industry by forming a more robust marketplace between advertisers and publishers, aggregating more supply and demand. This is good for the whole advertising industry."
ABOUT THE AUTHOR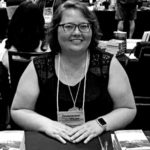 Kristina Knight is a freelance writer based in Ohio, United States. She began her career in radio and television broadcasting, focusing her energies on health and business reporting. After six years in the industry, Kristina branched out on her own. Since 2001, her articles have appeared in Family Delegate, Credit Union Business, FaithandValues.com and with Threshold Media.