Chat leads IM destination points
According to researchers, Meebo.com saw 354% growth between August 2006 and June 2007, reaching 2 million unique users in the time frame. During the same reporting period, Google Talk also saw significant growth of 149%, reaching 2.3 million unique users. Both platforms allow users to chat at any time and from any location.
"Now that instant messaging has become an established form of communication, providers are seeking to distinguish themselves with expanded access and additional functionalities. These recent trends in traffic indicate that users are excited about seeing where the technology is going next," said Jason Lee, media analyst for Nielsen//Netratings.
Also showing strong growth from August to June were IMVU (159% growth), paltalk (26% growth) and Skype platforms (20% growth).
Instant messaging is one of the newer social features of the Internet, which are spurring even more rapid growth. With more households signing on for broadband Internet usage, users are becoming more adept at using these features to stay in touch, meet new friends and share their ideas. These types of online features make it more important than ever for advertisers to have a good idea of how their brand is playing online.
One dissatisfied consumer can quickly spread their feeling quickly, damaging the brand marketers work tirelessly to create. By using a platform that tracks how the brand is faring online, marketers can make the most of the new social Internet without fear of harming the brand.
ABOUT THE AUTHOR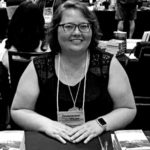 Kristina Knight is a freelance writer based in Ohio, United States. She began her career in radio and television broadcasting, focusing her energies on health and business reporting. After six years in the industry, Kristina branched out on her own. Since 2001, her articles have appeared in Family Delegate, Credit Union Business, FaithandValues.com and with Threshold Media.