Most students ignorant of brand's country of origin
Anderson Analytics' GenX2Z.com provides in depth research on the youth market. They have recently released findings from an online survey of over 1,000 U.S. students across 375 colleges and universities. It appears that while students love the latest fashion labels and covet the newest technology, they have no idea of where in the world it originated.
Anderson Analytics' survey found that nearly 60 percent of students thought that Samsung, the Korean electronics firm, was Japanese and almost half thought German sports brand Adidas was American.
Mobile phones topped the list of most misidentified country of origin. Fifty-three percent thought Finnish mobile company Nokia was Japanese.
Luxury brands benefit the most from promoting country of origin, said Tom Anderson, managing partner at Anderson Analytics.
"Marketers need to realize that country of origin can have a positive impact on their brand equity, particularly if they are a luxury goods or automobile manufacturer," said Tom H. C. Anderson, Managing Partner, Anderson Analytics. "But if no action is taken to educate the new generation of American consumers, this impact may be lost."
Fewer students gave Japanese brand Lexus top ratings when they mistakenly thought it was a U.S.-made car.
ABOUT THE AUTHOR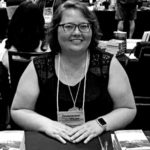 Kristina Knight is a freelance writer based in Ohio, United States. She began her career in radio and television broadcasting, focusing her energies on health and business reporting. After six years in the industry, Kristina branched out on her own. Since 2001, her articles have appeared in Family Delegate, Credit Union Business, FaithandValues.com and with Threshold Media.