AOL recently announced a subscriber base of just 12 million, a dramatic decrease from its heyday back in 2002 when it peaked at 26.7 million users. AOL now sits below AT&T with its 12.1 million subscribers and Comcast with 12.9 million.
However, AOL's decision to scrap paid subscription for broadband users has paid off in advertising dollars. AOL's revenue from advertising has risen 35 percent during Q1 2007, although its parent company's ad revenues fell 25 percent overall.
The company had envisaged a loss, to the tune of around $665 million, after the dropping of subscription charges. The move has gained AOL around 8 million new broadband subscribers since last summer and the free services has increased time spent online by around 50 percent.
"Clearly demonstrating the appeal of Time Warner Cable's bundled offerings, net subscriber additions accelerated over the previous quarter in every major service category," said Dick Parson, CEO of Time Warner, reports WebProNews.
AOL released the numbers yesterday along with first-quarter results of its parent, Time Warner.
ABOUT THE AUTHOR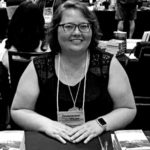 Kristina Knight is a freelance writer based in Ohio, United States. She began her career in radio and television broadcasting, focusing her energies on health and business reporting. After six years in the industry, Kristina branched out on her own. Since 2001, her articles have appeared in Family Delegate, Credit Union Business, FaithandValues.com and with Threshold Media.