Washington Post bets "stuff" will build loyalty
It's a new push to get online users in touch with the fast-falling newspaper industry. The points program is available to online and offline readers.
Here is how it works: when a user subscribes online or offline, they list their interests and have the option of getting specific content emailed to them. Some other perks to the program are free tickets, retailer discounts and previews of some columns. The points they earn for reading the paper can then be redeemed for anything from travel vouchers to gift certificates.
According to research from The New York Times Company, February ad revenue fell for many of the major papers. NYT revenue was down 6%, McClatchy and Tribune papers' revenue fell 5% and Gannett fell 3%. According to the NAA, paper websites are beginning to build a readership, but getting online readers to return to the same site has been a struggle.
Loyalty programs seem to be a good way to boost readership and ensure that users return time and again. With ad revenue in the physical papers falling and more information and advertising moving online, newspapers are grasping at ways to continue their relevance.
ABOUT THE AUTHOR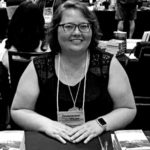 Kristina Knight is a freelance writer based in Ohio, United States. She began her career in radio and television broadcasting, focusing her energies on health and business reporting. After six years in the industry, Kristina branched out on her own. Since 2001, her articles have appeared in Family Delegate, Credit Union Business, FaithandValues.com and with Threshold Media.