Nielsen, comScore respond to audit request
Late last week, in an effort to gain more transparency from online measurement firms like comScore and Nielsen//Netratings, the IAB called for third party audits of their practices. Now both companies are responding in the positive to the call.
William Pulver, president and CEO of NetRatings said the company looks forward to creating a more transparent measuring industry and pointed out that they have already completed a pre-audit. "NetRatings is the only Internet Audience Measurement research company to have completed the MRC's pre-audit, and we are currently executing on a formal Research Plan jointly developed with the MRC's Research Committee. We look forward to taking the next appropriate steps in the audit process."
comScore President and CEO Dr. Magid Abraham said, "I want to assure the IAB members that comScore is committed to the digital media industry and strives to provide, to the best of its abilities, accurate and unbiased measurement. We look forward to working with the IAB and the rest of the industry on establishing measurement standards for all participants."
Advertisers have long complained about the differences in their log files and the information included in measurement reports. Accurate measurement is important for every internet marketer because many websites base their advertising costs on how many users visit their site each day, week, month and year. By submitting to the audit process, advertisers will know how measurement companies obtain their numbers and be better prepared for the next online campaign.
ABOUT THE AUTHOR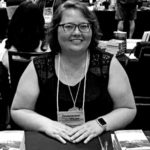 Kristina Knight is a freelance writer with more than 15 years of experience writing on varied topics. Kristina's focus for the past 10 years has been the small business, online marketing, and banking sectors, however, she keeps things interesting by writing about her experiences as an adoptive mom, parenting, and education issues. Kristina's work has appeared with BizReport.com, NBC News, Soaps.com, DisasterNewsNetwork, and many more publications.