MSNBC.com launches brand campaign
The campaign launches at a time when msnbc.com's market position is sliding downwards. Site traffic fell 3 percent in February, 2007, despite overall growth in the news category. CNN.com, FoxNews.com, Yahoo News and AOL News all posted double-figure percentage gains.
As well as print, broadcast, banner ads and even the first-ever branded in-cinema motion sensor game, msnbc.com has introduced elements to engage and entertain online consumers. An RSS-feed driven screen-saver, called NewsStream, will deliver headlines 24 hours a day. Consumers can tailor the feeds to match their interests. "NewsBreaker" is an RSS-based game that allows consumers to interact with the day's news.
"This campaign is intentionally different and unexpected for a news organization," said Catherine Captain, vice president of marketing, msnbc.com. "It's driven by our consumers who say the site offers them the most variety and a more engaging experience. From their perspective only msnbc.com can claim this space, and that's what we're doing with the campaign."
ABOUT THE AUTHOR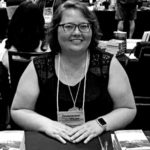 Kristina Knight is a freelance writer based in Ohio, United States. She began her career in radio and television broadcasting, focusing her energies on health and business reporting. After six years in the industry, Kristina branched out on her own. Since 2001, her articles have appeared in Family Delegate, Credit Union Business, FaithandValues.com and with Threshold Media.