DoubleClick sold to Google for $3.1 billion cash
The price tag? $3.1 billion cash, not stock, almost double the price Google paid for YouTube. The exorbitantly priced acquisition has dealt a blow to the plans of Microsoft and Yahoo who can now only stand by and watch as Google merges its contextual-ad knowledge with the display and video advertising market.
"It gives Google access to the display ad market which they didn't have before," said Charlene Li, an analyst at Forrester Research. "This is an opportunity to buy straight into it. It would have taken them years to get into the marketplace."
DoubleClick generated around $300 million in revenues in 2006.
The deal will give Google an unprecedented insight into website publishers' business and concerns are already being voiced of potential anti-trust, monopoly and privacy issues.
There is also speculation that the deal could backfire on Google. For instance, what if their stranglehold on the online ad industry, which is seen by some as a threat to the advertising ecosystem, sends valuable DoubleClick publishers, such as NYTimes.com, AOL.com and Fox Interactive, scurrying?
"If DoubleClick's existing clients start to feel that Google is using DoubleClick's relationships to further its own ad network, some Web publishers or advertisers might jump ship," reported the New York Times.
Both companies have approved the transaction. The deal is subject to the usual closing conditions and is expected to close by the end of the year.
ABOUT THE AUTHOR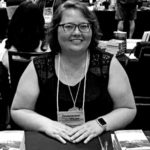 Kristina Knight is a freelance writer based in Ohio, United States. She began her career in radio and television broadcasting, focusing her energies on health and business reporting. After six years in the industry, Kristina branched out on her own. Since 2001, her articles have appeared in Family Delegate, Credit Union Business, FaithandValues.com and with Threshold Media.