MSN creates online content to draw crowds
By partnering with Hollywood production company, Reveille, last year, MSN planned to produce web shows to get surfers to spend more time on their site. MSN is confident that the size of their portal will ensure the frequency needed to build an audience and results from a test in 2006, using "The Fan Club" show, proved that visitors became more involved and spent more time on the site.
A series called "The Big Debate", which consists of 20 three-minute episodes, has already been created and MSN has now attracted Kraft to sponsor a show called "Chef to the Rescue". This informative web show is aimed at busy moms looking for help in meal preparation, quite a different audience from the usual viewers of whacky, humorous content often associated with online video content.
"Big growth comes from deepening the relationship with the audience," said Rob Bennett, MSN's general manager, entertainment and video services. "If you can get everyone to do one or two or three more things, you become a more central part of their online experience, they become more loyal, and they become more valuable to advertisers.
ABOUT THE AUTHOR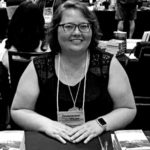 Kristina Knight is a freelance writer based in Ohio, United States. She began her career in radio and television broadcasting, focusing her energies on health and business reporting. After six years in the industry, Kristina branched out on her own. Since 2001, her articles have appeared in Family Delegate, Credit Union Business, FaithandValues.com and with Threshold Media.