Actions speak louder than clicks, new Google ad pricing model
Google is to test ads that track visitor actions once they've clicked through to a site, report Traffick. Advertisers will be charged based on an action the visitor performs such as registering for a newsletter, downloading documents/software or purchases. The tests will be done on its network of AdSense publishers.
"While there will likely be fewer "actions", the revenue realized per event will probably be greater–and much greater in some cases," said Greg Sterling, principal for Sterling Marketing Intelligence.
At present Google offers cost-per-click and cost-per-impression, with the majority of ads still priced on the original cost-per-click model. The addition of cost-per-action will give marketers more control over their campaigns and the two-stage action could go some way to preventing click fraud.
Is this new development a sign of Google dipping its toes into affiliate marketing? Should the likes of Commission Junction and ClickBank be worried? Afterall, the ad pricing model sounds very much like that which has been used by affiliate marketing for quite some time.
ABOUT THE AUTHOR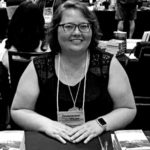 Kristina Knight is a freelance writer based in Ohio, United States. She began her career in radio and television broadcasting, focusing her energies on health and business reporting. After six years in the industry, Kristina branched out on her own. Since 2001, her articles have appeared in Family Delegate, Credit Union Business, FaithandValues.com and with Threshold Media.