The internet is the new travel agency
Burst Media's new report is based on the responses of 2,100 web-users aged 18 and over, who planned to travel in the next three months. Results showed that 79 percent would be using the internet to plan their traveling and for 47 percent it would be their primary travel resource.
Households with higher-than-average incomes are more likely to plan their travels online, with 63 percent of households with incomes exceeding $100,000 a year saying the internet would be their primary travel resource.
As well as purchasing tickets online (74 percent) and making hotel reservations (73 percent) web-users would also research destinations (60 percent) and 29 percent would research the travel agencies.
The 55+ age group are online planners, concludes the report, with 41 percent using the internet, not a far cry from the 53 percent of the younger 25 – 34 age group.
Online travel planning is so popular that for some, says Burst Media, booking travel and accommodation offline is something many have never experienced, and many would not know how to.
ABOUT THE AUTHOR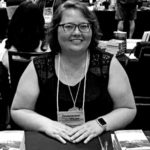 Kristina Knight is a freelance writer based in Ohio, United States. She began her career in radio and television broadcasting, focusing her energies on health and business reporting. After six years in the industry, Kristina branched out on her own. Since 2001, her articles have appeared in Family Delegate, Credit Union Business, FaithandValues.com and with Threshold Media.