McDonald's new Filet-O-Fish promotion to target online gamers

It is no wonder that McDonald's is setting so much focus on online advertising, even though the physical product – the burger – is far from the online world. Groundbreaking studies of an online marketing campaign in Denmark called "Coinoffers" last October showed the importance of online marketing in conjunction with all-around advertising. This study, performed by OMD, Microsoft Advertising Solutions and McDonald's, Denmark, showed revenues of 2.16 DKK for every 1 DKK spent on online marketing. In this case, internet had proven to be twice as effective as radio, outdoor and newspaper advertising in boosting sales.
This is one of the reasons why McDonald's doesn't underestimate the value of online presence. In their most recent campaign they aim to target the growing online-gamers audience, Hispanics, teenagers and tweens. The online gaming community is increasingly more lucrative for the online advertisers as "according to the International Game Developers Association, around 100 million Americans will play an online video game this year." The campaign, launched on Feb. 21, was created by Dallas-based Moroch Partners and included the creating of a dedicated web site – filetofish.com.
The website is an extension of last year's viral game called "Sharkbait", where the point is to try and save your fish-burger from the hungry sharks – very challenging, almost impossible, as those sharks are moving fast. You can cheat and move up a level by either sending the game further to a friend or filling out a questionnaire.
A year later, the campaign is much more multi-faceted, including 2 more simple online games, where a man verses a dolphin in aquatic tennis and the art of balancing the filet-o-fish on your head. For the younger ones at heart, the site also features a manual and prints to "make your own t-shirt".
Mobile marketing is just as important for McDonald's this time as, according to WGWorld.com, "the campaign is one of the largest short code promotions of its kind and will reach customers in over 40 major U.S. markets." Customers will be able to download free wallpaper and mobile games. The message will be communicated to Spanish language users in McDonald's restaurants and in radio ads, targeting in such a way this growing segment of mobile users.
McDonald's multi-media campaign is to run in over 2,800 restaurants.
ABOUT THE AUTHOR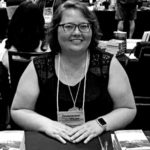 Kristina Knight is a freelance writer based in Ohio, United States. She began her career in radio and television broadcasting, focusing her energies on health and business reporting. After six years in the industry, Kristina branched out on her own. Since 2001, her articles have appeared in Family Delegate, Credit Union Business, FaithandValues.com and with Threshold Media.