YouTubers to gain revenue from online videos
YouTube's founders Chad Hurley and Steve Chen are developing a model that will allow them to show video ads and also share part of the revenue. Revenue sharing is only available to those who own the full copyright of the material available for download.
Because of the new model, YouTube must begin screening all of the videos downloaded, estimated at 100 million every day, so that copyrighted videos aren't in the mix. Founder Chad Hurley told BBC News the model is expected to roll out in the next few months and will include a combination of short video clips and advertisements shown before the downloaded video.
Google purchased YouTube in October for $1.65 billion. But the buyout didn't stop the headache of purging copyrighted material being downloaded from the video sharing source. The company hopes to stem the flow of copyrighted material being downloaded with the development of "audio fingerprinting" technology that will identify clips.
Hurley says the new models will be rolled out one by one over the next few months.
ABOUT THE AUTHOR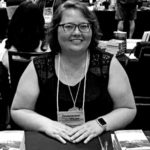 Kristina Knight is a freelance writer based in Ohio, United States. She began her career in radio and television broadcasting, focusing her energies on health and business reporting. After six years in the industry, Kristina branched out on her own. Since 2001, her articles have appeared in Family Delegate, Credit Union Business, FaithandValues.com and with Threshold Media.