Top 10 most influential brands across the world
View image
The survey, which asked 3,625 participants from 100 countries "Which brand had the most impact on our lives in 2006?" is not a measure of economic impact and is seen as controversial. This, afterall, is the survey that put Al Jazeera at fifth place in 2004.
For the second year in a row, Apple couldn't get ahead of Google and remains in second place. Google's 2006 acquisition, YouTube has stormed in behind Apple in third place and the six year old Wikipedia, run by just 10 staff and reliant on volunteers to create content, is at fourth.
"The ascension of brands like Wikipedia and YouTube in our impact rankings are indicative of the mainstream emergence of Web 2.0 products that reward user participation," said brandchannel.com Editor Anthony Zumpano.
The list of the global top 10 most influential brands looks like this:
1. Google
2. Apple
3. YouTube
4. Wikipedia
5. Starbucks
6. Nokia
7. Skype
8. IKEA
9. Coca-Cola
10. Toyota
The complete report findings, which are also split geographically, can be read here.
ABOUT THE AUTHOR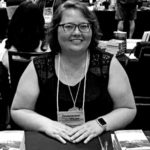 Kristina Knight is a freelance writer based in Ohio, United States. She began her career in radio and television broadcasting, focusing her energies on health and business reporting. After six years in the industry, Kristina branched out on her own. Since 2001, her articles have appeared in Family Delegate, Credit Union Business, FaithandValues.com and with Threshold Media.