For the launch period, Ask City will not display any ads, but that could change in the future.
At Ask City, users may search for specific types of restaurants, concerts or other events, and can make reservations or purchase tickets through a provided link. The site will also draw movie reviews from the Chicago Tribune.
IAC hopes the new service will help them gain ground on search and city guide providers Google and Yahoo, which draw the majority of Internet users each month, according to ComScore. The Ask network currently ranks fourth behind Google, Yahoo and the Microsoft Network with roughly 5.8% of searches.
Greg Sterling, principal of Sterling Marketing Intelligence said (via MediaPost), "It's a top tier product now–in contrast to their old local product, which was basically just repackaging the Citysearch listings with a map."
The drawback for IAC is that Ask City will compete directly with CitySearch, IAC's current city guide and a well-known platform with users. If Ask City does take off, CitySearch is likely to lose users – and revenue.
ABOUT THE AUTHOR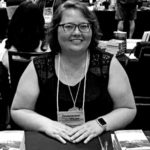 Kristina Knight is a freelance writer based in Ohio, United States. She began her career in radio and television broadcasting, focusing her energies on health and business reporting. After six years in the industry, Kristina branched out on her own. Since 2001, her articles have appeared in Family Delegate, Credit Union Business, FaithandValues.com and with Threshold Media.