Traditional Television Turns Brits Online
The survey, carried out by ICM for the BBC, Britain's national television broadcaster, focused on the television viewing habits of 2,070 people in the U.K.
Results showed that 1 in 5 people who watched online or mobile video at least once a week said they watched a lot less television as a result. 23 percent said they watched a bit less, while just over half said their television viewing was unchanged. Meanwhile, 3 percent said online video inspired them to watch more television.
The main cause appears to be the lack of interesting content being shown on television, compared to online. People are turning off their sets and turning on their computers, safe in the knowledge that they can find something of interest online.
Online and mobile video is far more popular among the young, with 28 percent of those aged 16 to 24 saying they watched more than once each week. That figure fell to just 4 percent among those older than 45.
Online viewing is still in its infancy in the U.K. However, there are plans by the major channels, Channel 4, ITV and the BBC, to provide more of their content online via video on demand at the end of this year, or the start of 2007.
ABOUT THE AUTHOR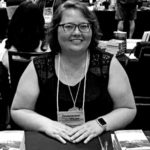 Kristina Knight is a freelance writer with more than 15 years of experience writing on varied topics. Kristina's focus for the past 10 years has been the small business, online marketing, and banking sectors, however, she keeps things interesting by writing about her experiences as an adoptive mom, parenting, and education issues. Kristina's work has appeared with BizReport.com, NBC News, Soaps.com, DisasterNewsNetwork, and many more publications.