Skype As A Traffic Monitoring Tool – It's Possible
It's likely that the new software allows many more marketers to use it behind their companies' strict firewalls. A San Diego headquartered company, Akonix Systems, last Tuesday launched its L7 Skype Manager, which it claims makes Skype enterprise friendly. The tool can be applied to monitor and manage users of the consumer version behind previously barred corporate firewalls.
The appliance logs and reports on Skype traffic passing over the network. It also alerts online marketers when there is an attempt at unauthorized use. "Undetected Skype use not only claims network bandwidth, but raises liability issues and opens the door to network attacks if the proper security measures are not in place," according to Don Montgomery, who is VP of marketing at Akonix Systems.
Internal research from Skype claims that approximately 30 percent of its installed base uses the service for business purposes. Montgovery points out that Skype has become popular because people simply started to bring the technology to the workplace, just like it happened with IM.
However, in many organizations the software isn't allowed because Skype makes invisible connections through corporate firewalls that could create security holes. Also, Skype traffic – both voice and IM – is end-to-end encrypted. Organizations bound by law to log, archive and produce reports on electronic messages risk being out of compliance. Akonix Systems sells its L7 Skype Manager to organizations of up to 1,000 users.
ABOUT THE AUTHOR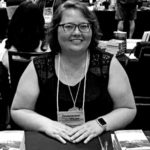 Kristina Knight is a freelance writer based in Ohio, United States. She began her career in radio and television broadcasting, focusing her energies on health and business reporting. After six years in the industry, Kristina branched out on her own. Since 2001, her articles have appeared in Family Delegate, Credit Union Business, FaithandValues.com and with Threshold Media.