Google To Pocket 25% of Web Ad Spend
Google is expected to report U.S. advertising revenues of $4 billion in 2006; the entire U.S. online ad spend is expected to be $16 billion. For Google, this is a 65% jump from the numbers reported in 2005 and marks another pull away from Yahoo, their closest competitor.
"These growth numbers establish Google as the unrivaled king of online advertising universe, leaving Yahoo, with its greater advertising diversity and years of media experience, struggling in second place," David Hallerman, eMarketer senior analyst (via MarketWatch) said.
In 2005 Yahoo and Google had nearly identical U.S. Internet advertising revenues. This year Yahoo is expected to pocket only about 18% (about $2.86 billion) of the U.S. Internet ad spend. That is a slight drop from their numbers in 2005. Yahoo is moving to improve revenues. With new search platform Panama, the buyout of AdInterax and the investment in Right Media Exchange the company could begin closing the Google gap in 2007, but how these changes will affect the numbers is yet to be seen.
ABOUT THE AUTHOR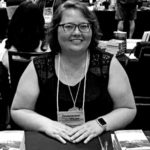 Kristina Knight is a freelance writer based in Ohio, United States. She began her career in radio and television broadcasting, focusing her energies on health and business reporting. After six years in the industry, Kristina branched out on her own. Since 2001, her articles have appeared in Family Delegate, Credit Union Business, FaithandValues.com and with Threshold Media.