GM To Boost Digital Spending
This is good news for online advertising companies, because it indicates that more large companies are beginning to see the Internet as a viable advertising resource. Currently, GM is spending about 10-15% of their ad dollars online, but according Merrill Lynch analyst Lauren Rich Fine, even more of the company's ad dollars could be headed to the digital marketplace soon.
Fine told AdWeek, "Online as a percent of total spend will rise as will the total dollars spent online despite the company's continued auto sales challenges."
As part of the change, General Motors is reportedly also telling local dealers to begin upping their online advertising dollars. Many of the local dealers are spending less than 10% of their budgets online. As a whole, GM is seeing a loss of revenue and widespread spending cuts because of the automotive market.
The change contradicts a recent Yahoo report that online advertising for auto dealers was softening.
The online spending change will be good for Digitas; GM is a client of theirs. In July, Digitas lowered their revenue predictions because of GM budget cuts.
ABOUT THE AUTHOR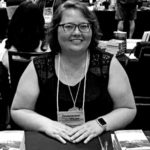 Kristina Knight is a freelance writer based in Ohio, United States. She began her career in radio and television broadcasting, focusing her energies on health and business reporting. After six years in the industry, Kristina branched out on her own. Since 2001, her articles have appeared in Family Delegate, Credit Union Business, FaithandValues.com and with Threshold Media.