Branded Sites Beat Portals
In the study the OPA tracked online demographics by using Nielson//NetRatings numbers from the @PlanSummer 2006 report, and then analyzing purchasing data from MRI's Spring 2006 forecast to create their new guide.
OPA president Pam Horan said in a statement, "It is important for marketers to know whether certain sites attract users that engage in the specific activities important to them — thereby creating the richest advertising environments."
Using this data they found indicators that the audiences of OPA branded original content sites from music to airlines preferred those sites over other portals and search sites. The OPA audiences were also found to spend more money online, do more research for products and complete more financial transactions online.
One advantage of branded micro-sites is that the audiences over-consume general Internet users and portal or search audiences. OPA visitors are more likely to purchase and use online video or audio subscriptions (57%) than other audiences, watch pre-recorded television (24%), and are more likely to watch breaking news online (22%).
ABOUT THE AUTHOR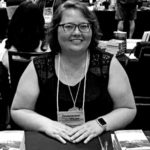 Kristina Knight is a freelance writer based in Ohio, United States. She began her career in radio and television broadcasting, focusing her energies on health and business reporting. After six years in the industry, Kristina branched out on her own. Since 2001, her articles have appeared in Family Delegate, Credit Union Business, FaithandValues.com and with Threshold Media.