But RSS feeds benefit more than just e-tailers. Are you using it to best advantage? According to Wikipedia RSS is simply a way to syndicate content from your website to consumers through an aggregator program. And it isn't just the tech giants or mega-markets that can take advantage.
• Public Relations: firms like PRNewsWire and BusinessWire feed releases directly to journalists daily.
• Affiliate Marketers: use RSS feeds to bring more affiliates into the network and to stay connected to their networks by providing news, podcasts and program updates. RSS guru Chris Pirillo uses an affiliate coupon feed on his site.
• Announce Deals, Coupons and New Products: from Amazon to small e-tailers, businesses are sending daily deals, coupons and new product announcements to users through RSS feeds. Jupiter Research sends analyst blogs and podcasts to users.
• Build Buzz: authors, musicians and movies have used feeds to build buzz about upcoming releases. These are mostly used in conjunction with blogs, but feeding release information to fans is a great way to start the buzz.
• Classifieds: CraigsList and sites like this are the pioneers of classified ad feeds. Jobs to real estate listings, sites like HotJobs, Monster and others are cleaning up
These are just a few examples of hot to make RSS a viable advertising resource, and the opportunities just keep feeding.
ABOUT THE AUTHOR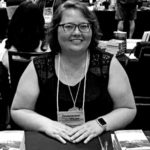 Kristina Knight is a freelance writer based in Ohio, United States. She began her career in radio and television broadcasting, focusing her energies on health and business reporting. After six years in the industry, Kristina branched out on her own. Since 2001, her articles have appeared in Family Delegate, Credit Union Business, FaithandValues.com and with Threshold Media.