Eyeblaster Moves To Search Marketing
In 2005, the company expanded into ad management with the beta launch of the Advertising Campaign Manager AdVision. In June they partnered with RealNetworks to launch eb.in-games, a platform to manage and optimize ads in casual gaming environments. According to a statement the new tools, dubbed eb.search, "…will help marketers manage multiple campaigns across multiple geographical markets, eliminating the complexities involved in optimizing search bid management."
Basically, eb.search helps to manage bid prices and position, by allowing advertisers to check keywords every hour, thereby making sure the keyword is in the best position and giving advertisers the most from pay-per-click (PPC) campaigns. It also has return on investment (ROI) and cost per acquisition (CPA) capabilities that will keep your campaign on track.
For consumers, "eb.search helps users get…superior rich media offerings, robust ad serving and in-games advertising solutions to maximize the effectiveness of advertising campaigns on a global scale," said Gal Trifon, Eyeblaster's CEO.
In North America and Australia, the suite can be used by integrating with Eyeblaster's digital ad server or working directly with eb.search.
ABOUT THE AUTHOR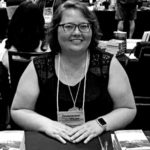 Kristina Knight is a freelance writer based in Ohio, United States. She began her career in radio and television broadcasting, focusing her energies on health and business reporting. After six years in the industry, Kristina branched out on her own. Since 2001, her articles have appeared in Family Delegate, Credit Union Business, FaithandValues.com and with Threshold Media.