Direct Navigation: Your Online Business Boom?
The biggest reason for the increase seems to be direct navigation, the practice of typing easily remembered business names or domains directly into Internet browsers. Those website owners translate the increased traffic into cash by littering the space with ads from Google, Yahoo and other online advertisers.
Virtual real estate has been around as long as the Internet itself, but with new suffixes popping up domain name sales are on a new tear. Now domain investors are driving up the price, hoping for a bigger return on the investment. Dot-com is still the most sought after address, however, new suffixes from other countries like .eu for the European Union, .cn for China and .es for Spain are now heating up, too.
What does this mean for online marketers? It could be the right time to snatch up those "other" domains you've been thinking of purchasing. By having more than one domain you increase the opportunity for traffic. Simply direct the alternate sites to your main landing page and watch the traffic increase.
Direct navigation won't displace search engines for finding most websites, but with more people typing directly into browsers it won't hurt your business to invest in additional domains for your website.
ABOUT THE AUTHOR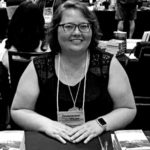 Kristina Knight is a freelance writer based in Ohio, United States. She began her career in radio and television broadcasting, focusing her energies on health and business reporting. After six years in the industry, Kristina branched out on her own. Since 2001, her articles have appeared in Family Delegate, Credit Union Business, FaithandValues.com and with Threshold Media.