Build Brand With Targeted Blogging
First, take a tip from authors. Writers have been blogging to build buzz around new releases and backlist titles for years. Authors are their own brand, and their key to building audience and boosting brand is to keep things interesting.
Romance novelist Brenda Coulter said in a blogpost about building an audience, "That's why I look outside of myself and my own experience and even outside of the publishing industry for topics to blog about. Mixing it up keeps things more interesting for me and for my readers."
Knowing your audience is vastly important. Use your site stats to figure out if males, females, college students or minors are visiting the site more frequently and target landing pages from the blog by those numbers.
Knowing your personality is another must do. A focused voice, whether talking about research or products keeps the content clean, focused and more appealing to advertisers.
Big brands are advertising all over the Internet. Whether you are an e-tailer trying to boost traffic to your online store or a content provider, focusing feed content and remaining audience centered are the best ways to convince brands to advertise on the blog, building revenue from your content.
ABOUT THE AUTHOR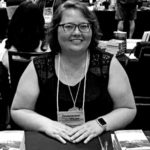 Kristina Knight is a freelance writer based in Ohio, United States. She began her career in radio and television broadcasting, focusing her energies on health and business reporting. After six years in the industry, Kristina branched out on her own. Since 2001, her articles have appeared in Family Delegate, Credit Union Business, FaithandValues.com and with Threshold Media.