Best of the Best to Discuss Issues Driving Internet Economy
One of the strengths of the annual conference is the start-up — a new company that bursts onto the scene with an innovative and promising new technology or business model. Last year, more than 60 companies petitioned the conference chair for the opportunity to launch their new product on stage.
Web 2.0 is in its third year and conference organisers say it has become the gathering place for business leaders of the new Web. They say it reflects the community and brings together the best to discuss and debate the most important issues and strategies driving the Internet economy and what might be expected in the coming year.
The Web 2.0 Conference connects the leaders and technologists opening the Web's business opportunities.
Speakers include Mary Meeker, managing director of Morgan Stanley; Robert B. Carter executive, vice president and chief information officer for FedEx Corporation; Vinton G. Cerf, vice president and chief Internet evangelist for Google, Chief Executive Officer Bruce Chizen of Adobe and Scott B. Meyer President and Chief Executive Officer of About, Inc.
ABOUT THE AUTHOR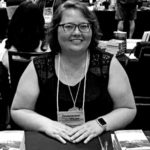 Kristina Knight is a freelance writer based in Ohio, United States. She began her career in radio and television broadcasting, focusing her energies on health and business reporting. After six years in the industry, Kristina branched out on her own. Since 2001, her articles have appeared in Family Delegate, Credit Union Business, FaithandValues.com and with Threshold Media.