Get our RSS feed
Marketing
Beyond Marketing
BizReport : Magazines : Human Resources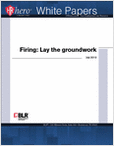 Keep up-to-date with the latest issues, trends, and best practices.

HR Hero Line will help you:
Save Time - with concise, complete, actionable information
Stay Up-to-Date - their team of experts does the research for you
Succeed - Plain English analysis and advice is immediately useful
For a limited time also receive
a Free Special Report, Firing: Lay the groundwork.
Register for
HR Hero Line
today!
Click here to request your free Magazine!
Publisher: